Smoking is injurious to health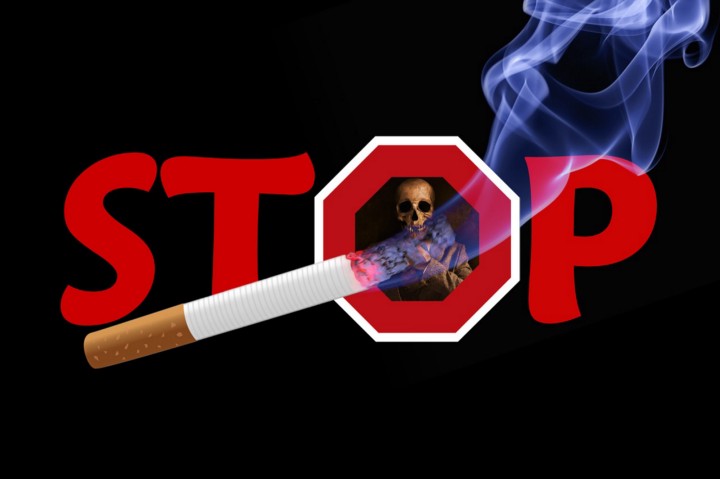 Tobacco is a favorite line item in every budget speech. Every FM will raise tax/cut length of the cigarette or use other innovative methods.
Derivatives are considered to be risky/unsafe by the regulators and are always favorite in the line to get a slap just like cigarettes.
Warren Buffett & Derivatives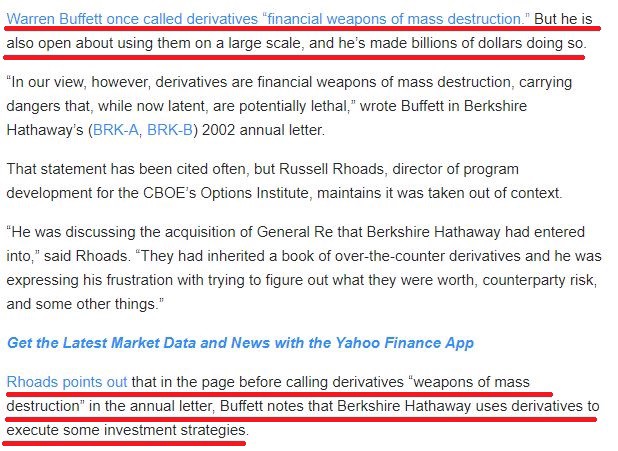 Risk Comes from not knowing what you are doing- Warren Buffett
My limited understanding of Markets says- The function of markets(Derivatives specially) is to provide a platform to improve the price discovery process, and derivatives improve that process by bringing in different types of participants.
Derivatives is a Zero sum game, for every loser there will be a winner.In a Black Swan event none will be spared,retail or wholesale. In the crisis of 2008 many desks got wiped out overnight and so were the retail guys.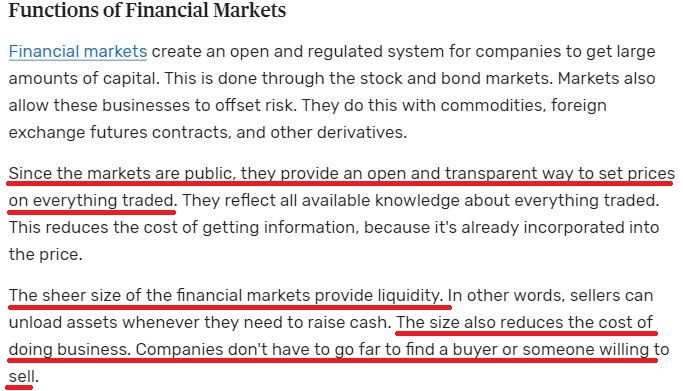 Authorities(exchanges/regulators) must create an environment where every participants have equal footing based on his ability to play/stay in the game and stop any illegitimate practices, however it can't PROTECT anyone.In fact it shouldn't have that as an intent.Authorities have tried a lot in this but hardly any success.What we should aim towards is to increase the size of the market with good risk management practices.
Let's look at some of the actions taken by regulators/exchanges over the years and their impact on the markets.
Increase in Minimum Lot value to 5 Lac -Volume and OI increased and so was the lot value
Weekly banknifty index options — Super HIT
Currency monthly Options — HIT
Weekly currency futures/options — Just released(too early to comment)
VIX futures & Options — Super Flop
Interest Rate futures — Super Flop
Options on commodities — Flop
Increase in Transaction cost in commodities and Scam of NSEL — Exchange Volume dried.
Cost is a very important part of derivatives market and it's going to increase- Opportunity cost/Cost of Borrowing.
Current Scenario
Imagine the entire derivatives market as a Company.And the supreme court announces an additional working capital requirement of 40% on that company.We(derivatives participants) are going to face a scenario like that, just a bit smooth (10–20–30–40 will be spread over 3 months).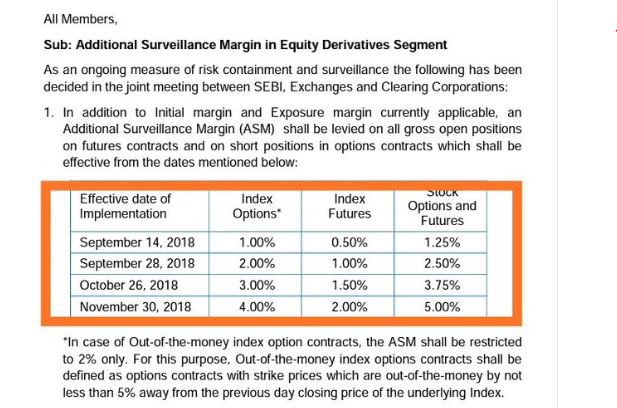 There's a Chinese saying —
May you live in interesting times
So we have now –
Increased working capital requirement
Higher yields(market driven)
Overstretched Valuations(market driven)
Possible Outcomes
Higher Volatility
Liquidity issues
Increase in Dabba Trading Shops leading to loss to exchequer
 My back of the hand calculation says the system will need an additional working capital of >8000 crore just to maintain 50% of current outstanding Open Interest.
The question remains- will this stop retail clients from participating in the markets.I definitely don't know.
What i can suggest as a risk management practice — whenever you place a trade(specially option and through your discount broker) try limit orders as much possible and always look at the best 5 bid/ask screen like in the image shown below.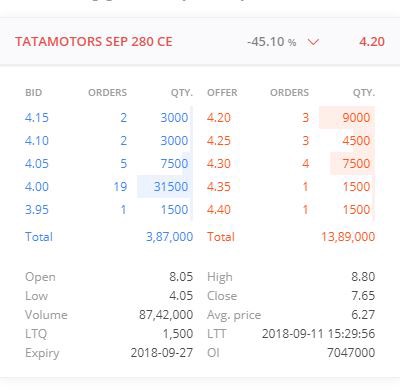 I am sure our authorities are far-sighted and have worked out the numbers to see long term benefits of these initiatives.
Happy trading.